Olympian Labs Inflammation and Omega 3 Oils
Olympian Labs Omega-3 Fish Oils are obtained from fish found in cold, deep water. Fish oils also have antiarrhythmic effects, help prevent blood clotting, and inhibit the production of inflammatory mediators that play a role in the development and progression of chronic inflammatory conditions such as rheumatoid arthritis and inflammatory bowel disease.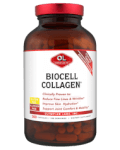 List Price:
$113.99
You Save:
$34.20 (30%)
Your Price:
$79.79
Olympian Labs BioCell Collagen II is a natural dietary supplement that provides nutritional support for connective tissue health, specifically articular joints, and the skin.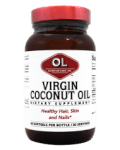 List Price:
$13.99
You Save:
$4.20 (30%)
Your Price:
$9.79
Olympian Labs Coconut Oil 1000 mg Softgels is found in the Quezon Province of the Philippines. Our coconut oil is 100% mechanically pressed, naturally refined, non-GMO, unbleached and does not contain any other oils.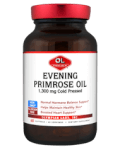 List Price:
$22.99
You Save:
$6.90 (30%)
Your Price:
$16.09
Olympian Labs Evening Primrose Oil is high in gamma linoleic oil (GLA) , an essential fatty acid that is converted to prostaglandins in the body.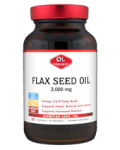 List Price:
$22.99
You Save:
$6.90 (30%)
Your Price:
$16.09
Olympian Labs Flax Seed Oil is one of the richest sources of Alpha Linolenic Acid (Omega-3 ALA) and also contains Alpha Linoleic Acid (Omega-6 ALA), another essential fatty acid (EFA).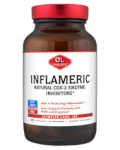 List Price:
$44.99
You Save:
$13.50 (30%)
Your Price:
$31.49
Olympian Labs Inflameric is an exciting new formulation designed for its use as an effective natural Cox-2 inhibitor and inflammation reducer. Recent research suggests that inhibiting an enzyme known as Cox-2 may be an effective way to reduce inflammation.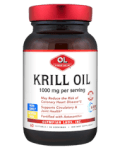 List Price:
$35.99
You Save:
$10.80 (30%)
Your Price:
$25.19
Olympian Labs Krill Oil provides nutrients for a healthy mind and body. Krill oil contains natural antioxidants including vitamin A and vitamin E, astaxanthin, and canthaxanithin.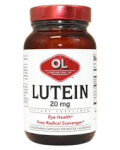 List Price:
$22.99
You Save:
$6.90 (30%)
Your Price:
$16.09
Olympian Labs Lutein, a Natural Carotenoid, is considered an essential micronutrient for normal vision. Lutein acts as a filter to protect the light-sensitive photoreceptor cells from potentially damaging forms of light and light-originated free radical damages.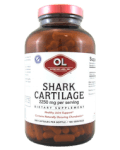 List Price:
$70.99
You Save:
$21.36 (30%)
Your Price:
$49.63
Olympian Labs Shark Cartilage has been used in the relief of many illnesses including cancer, psoriasis, arthritis, and other degenerative diseases. Positive results in many clinical studies have dramatically increased public awareness of shark cartilages medical potential.