Olympian Labs Proteins and Powders
Olympian Labs Beef and Pea Proteins are among the distinctive specialty formulations that have attracted health conscious consumers around the globe. Beef is well known as a great source of protein. With its great taste and high iron content, it would seem ideal for building muscle. Unfortunately, if all you ate were steak, you would also be ingesting massive amounts of fat and cholesterol along with the protein you desire. The solution is simple: Beef Protein from Olympian Labs.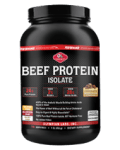 List Price:
$26.99
You Save:
$8.10 (30%)
Your Price:
$18.89
Olympian Labs Beef Protein isolate concentrates the normal 26% protein content found in ground beef to an incredible 98% protein; the highest on the market! Even better, the biological value of Beef Protein is an incredible 90%.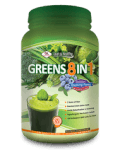 List Price:
$47.99
You Save:
$14.40 (30%)
Your Price:
$33.59
Greens Protein 8 in 1 is a great tasting, nutrient-rich, complete, whole food drink mix that contains a blend of eight products in one!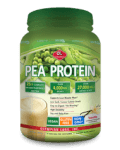 List Price:
$37.99
You Save:
$11.40 (30%)
Your Price:
$26.59
Olympian Labs Pea Protein is concentrated from the normal level of 6% in fresh peas to 90% protein content. This unique process produces a protein powder that is highly soluble and easy to digest.