Organic Whole Food Information Books
for Your Health
Health food books present the experiences of various authors such as Bruce Fife, Jordan Rubin,Greg Horn,Sally Fallon, Paul Schulick, John Lee and Gail Bowman. These books were written after many years in the organic food and gardening movement. They reflect the authors professional work in organic health and natural health practices over many years. In addition to a comprehensive analysis of why organic foods are better for you, these books also thoroughly review popular diets and show you the best diet and lifestyle approaches for weight loss and all-round health. In addition to food quality, the extra tiers of a healthy life are exercise and relaxation and psychological wellbeing. These books will help point you in the right direction.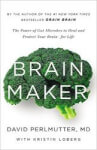 List Price:
$28.00
You Save:
$5.60 (20%)
Your Price:
$22.40
"Dr. Perlmutter's book is among those rare and exciting exceptions: information so empowering, so enlightening, and presented so clearly and concisely that the reader emerges far better off for the reading experience. Put this book on your short list of must-reads for health and nutrition."—William Davis, MD, author of Wheat Belly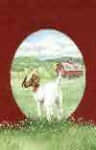 Gail Bowman's hilarious tales of life, love, raising goats, raising children, and raising Cain in the country. Life is just funny! Country Tales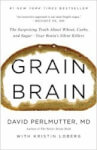 List Price:
$28.00
You Save:
$5.60 (20%)
Your Price:
$22.40
Renowned neurologist David Perlmutter, MD, blows the lid off a topic that's been buried in medical literature for far too long: carbs are destroying your brain. And not just unhealthy carbs, but even healthy ones like whole grains can cause dementia, ADHD, anxiety, chronic headaches, depression, and much more.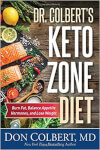 Eventually, whether out of a desire to lose weight or out of desperation to beat a sickness, people are going to come face to face with the benefits of a ketogenic diet. At that point, they will have to make up their minds and choose what they are going to believe.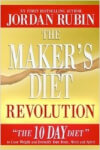 List Price:
$22.80
You Save:
$6.85 (30%)
Your Price:
$15.95
The Maker's Diet Revolution unveils an eating plan that can help you shed unwanted pounds, while cleansing and detoxifying your body. More than just a diet, The Maker's Diet Revolution will help you power your mind, supercharge your spirit and walk in a lifetime of favor and blessings.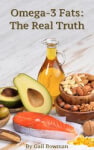 Omega-3 Fats The Real Truth- Do you have questions about Omega-3 fats and supplements? Discover the answers with Gail Bowman as she examines important questions using current research and careful investigation.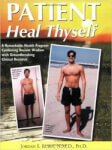 Patient Heal Thyself by Jordan Rubin is a remarkable health program combining ancient wisdom with groundbreaking clinical research! Jordan Rubin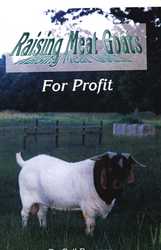 Raising Meat Goats for Profit is a guide about goat husbandry, Boer goats and meat goats. Includes current health and disease information.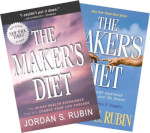 Jordan Rubin's original book, (from 2004-2005) The Maker's Diet! The 40 day diet program to reach your ideal weight, boost your immune system and feel your best!