Olympian Labs Antioxidant Formulas
Olympian Labs Antioxidants are some of the most powerful on the market. The combination of these powerful antioxidants may effectively aid our bodies in resisting blood vessel and skin damage, reduce inflammation and counteract other damage caused by the daily bombardment of free radicals on our cells.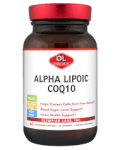 List Price:
$31.99
You Save:
$9.60 (30%)
Your Price:
$22.39
Olympian Labs Alpha Lipoic Coenzyme Q10. Alpha Lipoic Acid and CoEnzyme Q10 (CoQ10) are often considered to be life critical, vitamin-like nutrients. CoQ10 and ALA both cross the brain blood barrier to optimize cognitive function.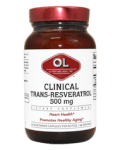 List Price:
$62.99
You Save:
$18.90 (30%)
Your Price:
$44.09
Olympian Labs Clinical Resveratrol Extra Strength is a naturally occurring phytoalexin. Phytoalexins are chemical substances produced by plants as a defense against environmental stresses and infection by pathogenic microorganisms, such as fungi.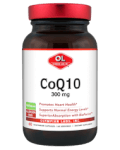 List Price:
$56.99
You Save:
$17.10 (30%)
Your Price:
$39.89
Olympian Labs CoQ10 is a micronutrient essential to all human life. It is a naturally occurring nutrient that works as a co-factor in the body's electron transport system where all of the body's energy is derived.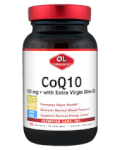 List Price:
$42.99
You Save:
$12.90 (30%)
Your Price:
$30.09
Olympian Labs CoQ10 regulates the flow of oxygen moving in and out of the mitochondria, which are the cells power plants. The bodys cellular power plants cant function without CoQ10.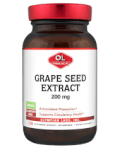 List Price:
$23.99
You Save:
$7.20 (30%)
Your Price:
$16.79
Olympian Labs Grape Seed Extract Extra Strength is one of the most powerful antioxidants and free radical scavengers known. It is roughly 20 times more powerful than vitamin C and 50 times more powerful than vitamin E with respect to its antioxidant properties.