Olympian Labs Heart and Brain Formulas
Olympian Labs CoQ10 could help to boost energy levels, strengthen and protect the heart and blood vessels, enhance the immune system and protect against free radical damage.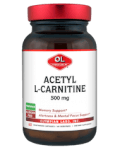 List Price:
$21.99
You Save:
$6.60 (30%)
Your Price:
$15.39
Olympian Labs Acetyl-L-Carnitine is the ester form of L-Carnitine; a naturally occurring amino acid metabolized from Lysine and Methionine and used extensively by the brain and nervous system.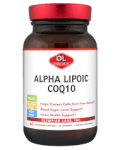 List Price:
$31.99
You Save:
$9.60 (30%)
Your Price:
$22.39
Olympian Labs Alpha Lipoic Coenzyme Q10. Alpha Lipoic Acid and CoEnzyme Q10 (CoQ10) are often considered to be life critical, vitamin-like nutrients. CoQ10 and ALA both cross the brain blood barrier to optimize cognitive function.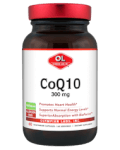 List Price:
$56.99
You Save:
$17.10 (30%)
Your Price:
$39.89
Olympian Labs CoQ10 is a micronutrient essential to all human life. It is a naturally occurring nutrient that works as a co-factor in the body's electron transport system where all of the body's energy is derived.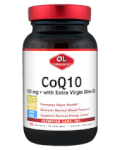 List Price:
$42.99
You Save:
$12.90 (30%)
Your Price:
$30.09
Olympian Labs CoQ10 regulates the flow of oxygen moving in and out of the mitochondria, which are the cells power plants. The bodys cellular power plants cant function without CoQ10.