Lemongrass
15 ML Essential Oil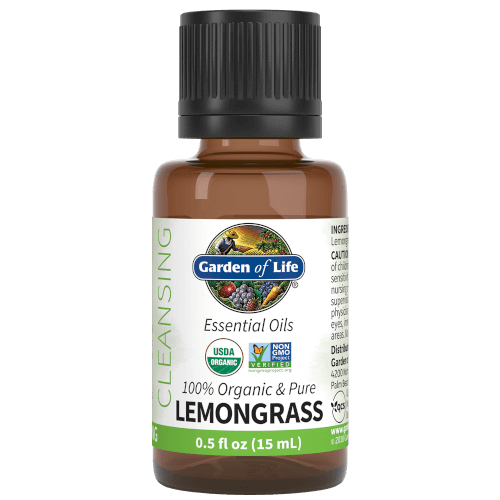 Garden of Life Lemongrass
Lemongrass cultivation boomed in 1880, providing the essential oil used for building lemon notes. Its fresh, strong aroma offers a clean and purifying experience that can also promote deep feelings of calmness and relaxation. Attributes: Cleansing, sedative, calming, relaxing
LEMONGRASS OIL is prepared from Cymbopogon citratus, formerly known as Andropogon Schoenanthus, a species growing abundantly in India and cultivated in Ceylon and Seychelles. It owes its scent almost entirely to its chief constituent, citral, and is one of the chief sources of the citral used in the manufacture of Tonone or artificial violet perfume. It is sometimes called Oil of Verbena from its similarity to the odour of the true Verbena Oil which is rarely found in commerce. It is frequently used to adulterate Lemon Oil.
Lemongrass essential oil has been used to support digestion, purification and regeneration of tissues. Lemongrass may be one of the most broadly therapeutic, all-around anti-microbial Essential Oils available, with other important actions that support the immune system. It is a well known analgesic & anti-inflammatory as well, with recent data suggesting its Inflammation reduction occuring through cox-2 production inhibition.
Lemongrass oil may help improve circulation, digestion, and eyesight, while combating headaches, infections and fluid retention. Spiritually, the aroma of Lemongrass oil is thought to promote psychic awareness and purification. High-quality lemongrass is an excellent oil to difffuse by itself for clearing the air, and can be topically applied in dilution on the feet for support of immune response.