New Chapter Women's Wellness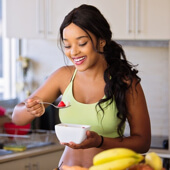 Achieve health and wellness with supplements crafted specifically for women. Start your daily women's wellness regimen and support your overall wellness and heart, bone, and joint health.
---
† Statements on this website have not been evaluated by the Food and Drug Administration. These products are not intended to diagnose, treat, cure, or prevent any disease, but rather are dietary supplements intended solely for nutritional use.