Fiber, Cleanse and Detox Formulas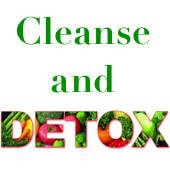 Recent scientific literature reports that virtually all environmental chemicals and toxins find their way into our bodies as a result of the foods we eat, water we drink, skin care products we use and air we breathe. Although normally present in small amounts, toxins can accumulate over a period of time. Cleansing is a natural starting point for supporting your digestive health.
---
† Statements on this website have not been evaluated by the Food and Drug Administration. These products are not intended to diagnose, treat, cure, or prevent any disease, but rather are dietary supplements intended solely for nutritional use.