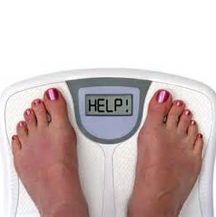 Fucoxanthin, contained in FucoTHIN, is a compound that is found in several different types of seaweed. Fucoxanthin is a carotenoid (similar to lutein and lycopene), which is a powerful antioxidant that protects cells from free-radical damage. Most fat-burning products work by creating a thermogenic effect in the body. FucoThin is unique because it creates a thermogenic effect without stimulating the central nervous system.
Fuco Thin actually boosts your metabolism, specifically metabolizing visceral fat, the kind found around the belly, without giving you the jitters or causing you to lose sleep. While the discovery of the fatburning potential of fucoxanthin was ground-breaking, there was still one rather huge problem. In order to get the right amount of fucoxanthin to effectively burn fat, you would need to eat an outrageous amount of brown seaweed. FucoThin uses a proprietary process used to extract the fucoxanthin and make it available for human consumption.
---
† Statements on this website have not been evaluated by the Food and Drug Administration. These products are not intended to diagnose, treat, cure, or prevent any disease, but rather are dietary supplements intended solely for nutritional use.