All MegaFood Multi Vitamins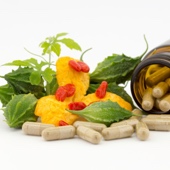 When you need more than a Multi, MegaFood's Cold Fusion FoodState Supplemental Whole Food Nutrients have the inherent benefits of Vital Food Factors, known as Nutrient Chaperones. Nutrient Chaperones contain the plant intelligence necessary for all nutrient delivery and utilization. These nutrients have Food Chaperones, which facilitate utilization and reduce the potential for side effects.
---
† Statements on this website have not been evaluated by the Food and Drug Administration. These products are not intended to diagnose, treat, cure, or prevent any disease, but rather are dietary supplements intended solely for nutritional use.