Vitamins and Supplements for Children and Teens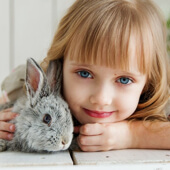 Despite the over-abundance of foods, many youngsters in America are actually under-nourished. Supplementing your child's diet from an early age with suitable whole food nutrients can provide nourishment that supports health throughout the developing years. The potent antioxidants in our balanced whole food formulas help build a strong immune system, sustain energy levels and provide the factors needed to deal with the stresses and strains of childhood and teenage years.
---
† Statements on this website have not been evaluated by the Food and Drug Administration. These products are not intended to diagnose, treat, cure, or prevent any disease, but rather are dietary supplements intended solely for nutritional use.