Garden of Life Prenatal Vitamins and Probiotics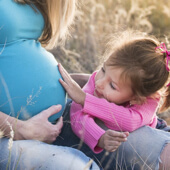 Garden of Life Supplements that are formulated to meet the unique needs of women during pre-conception, pregnancy and lactation, providing the nourishment to support both mom and her developing baby.
---
† Statements on this website have not been evaluated by the Food and Drug Administration. These products are not intended to diagnose, treat, cure, or prevent any disease, but rather are dietary supplements intended solely for nutritional use.