Megafood Booster Powders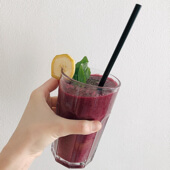 MegaFood convenient whole food powder boosters help you make the most of whatever you're making—a smoothie, juice or just about anything you can mix up. MegaFood Booster Powders increase your capacity with stimulant-free select FoodState Nutrients, including new beetroot powder plus botanicals to promote energy levels and maintain healthy blood sugar levels.
---
Romans 12 Over the years, I have found most of us are trying to determine God's will for our lives. We have come to understand, His ways are better than our ways and if we desire abundant life, we want…
The Will Of God

† Statements on this website have not been evaluated by the Food and Drug Administration. These products are not intended to diagnose, treat, cure, or prevent any disease, but rather are dietary supplements intended solely for nutritional use.