Ancient Nutrition Organic Essential Oils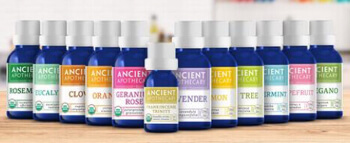 Organic Essential Oils by Jordan Rubin and Dr Josh Axe are 100% pure essential oils that contain the life forces of the plants from which they came. Organic in essence, they fuse with the human psyche and work in harmony with the body to promote wellbeing.
---
Romans 12 Over the years, I have found most of us are trying to determine God's will for our lives. We have come to understand, His ways are better than our ways and if we desire abundant life, we want…
The Will Of God

† Statements on this website have not been evaluated by the Food and Drug Administration. These products are not intended to diagnose, treat, cure, or prevent any disease, but rather are dietary supplements intended solely for nutritional use.