MegaFood Whole Food Targeted Vitamin Formulas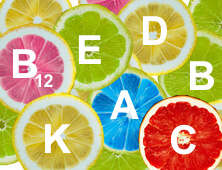 MegaFood Vitamins are Raw, Whole Food, Gluten Free, Dairy Free and Soy Free!
MegaFood is Focused on Real Food For more than 35 years MegaFood has been helping people achieve better health and well-being with nourishing raw, gluten free, dairy free, soy free, whole foods - As Nature Intended! Mega Food is dedicated to creating the highest quality and most nutritious whole food supplements. MegaFood is also as concerned about your health as we are about the environment.
---
Romans 12 Over the years, I have found most of us are trying to determine God's will for our lives. We have come to understand, His ways are better than our ways and if we desire abundant life, we want…
The Will Of God

† Statements on this website have not been evaluated by the Food and Drug Administration. These products are not intended to diagnose, treat, cure, or prevent any disease, but rather are dietary supplements intended solely for nutritional use.