Natural Help for Depression and Stress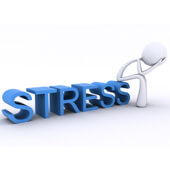 Depressive disorders affect millions of Americans each year, but nearly twice as many women are effected as men. Our diet and how many fatty acids with Omega3, digestable proteins and probiotics we eat can make a remarkable difference in how we feel. Also, some herbs like St. John's Wort and Holy Basil are commonly used to help with depression.
---
Romans 12 Over the years, I have found most of us are trying to determine God's will for our lives. We have come to understand, His ways are better than our ways and if we desire abundant life, we want…
The Will Of God

† Statements on this website have not been evaluated by the Food and Drug Administration. These products are not intended to diagnose, treat, cure, or prevent any disease, but rather are dietary supplements intended solely for nutritional use.