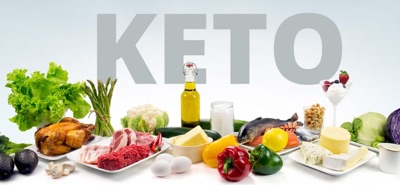 "Eventually, whether out of a desire to lose weight or out of desperation to beat a sickness, people are going to come face to face with the benefits of a ketogenic diet. At that point, they will have to make up their minds and choose what they are going to believe."
"If you have loved ones who have struggled with weight loss or who may have cancer, type 2 diabetes, Alzheimer's, Parkinson's, autoimmune disorder, obesity, heart disease, or another ailment, you may now have a very real answer for them."
from Dr Colbert's Keto Zone Diet
Click Here for more articles about the Ketogenic Diet
---
† Statements on this website have not been evaluated by the Food and Drug Administration. These products are not intended to diagnose, treat, cure, or prevent any disease, but rather are dietary supplements intended solely for nutritional use.