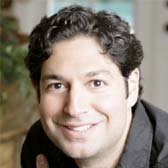 I am often asked, "Did Jordan Rubin make this product?" The products on this page are all Jordan's. They were created while he was still part of the creative process and have changed very little since he moved on to other creative ventures. He was also involved in the Vitamin Code vitamin line, but since it is so big, I have left it off. You can find those products by CLICKING HERE.
---
Romans 12 Over the years, I have found most of us are trying to determine God's will for our lives. We have come to understand, His ways are better than our ways and if we desire abundant life, we want…
The Will Of God

† Statements on this website have not been evaluated by the Food and Drug Administration. These products are not intended to diagnose, treat, cure, or prevent any disease, but rather are dietary supplements intended solely for nutritional use.