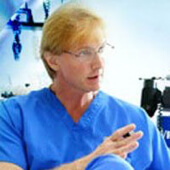 "All foods are not created equal. In fact, some foods should not be labeled food but rather consumable product or edible, but void of nourishment."
Living foods were created for our consumption. They exist in a raw or close-to-raw state. Living foods include fruits, vegetables, grains, seeds, and nuts. They are beautifully packaged in divinely created wrappers called skins and peels. Living food looks robust, healthy, and alive. No chemicals have been added. It has not been bleached or chemically altered. Living foods are plucked, harvested, and squeezed, not processed, packaged, and put on a shelf. Living foods are recognizable as food.
An integral part of abundant health is proper nutrition. Dr. Colbert formulated Divine Health Nutritional Products to meet the public's demand for high quality vitamin, mineral, and herbal supplements. He has taken extraordinary steps to research and provide supplements that are among the most effective in the world.
---
Romans 12 Over the years, I have found most of us are trying to determine God's will for our lives. We have come to understand, His ways are better than our ways and if we desire abundant life, we want…
The Will Of God

† Statements on this website have not been evaluated by the Food and Drug Administration. These products are not intended to diagnose, treat, cure, or prevent any disease, but rather are dietary supplements intended solely for nutritional use.