Omega 3 Fish Oils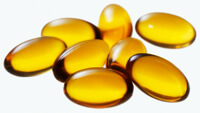 By now you are no doubt well aware of the importance of Omega-3 fatty acids for your general health. The health food market has been swamped in recent years by an enormous choice of supplements.Research has demonstrated that the majority of the population is well aware that Omega-3 is vital to maintain good health, but few people know how little Omega-3 they consume via their diet, and how to find good supplements to include in their diet. Here are some good options from Health Food Emporium.
---
Romans 12 Over the years, I have found most of us are trying to determine God's will for our lives. We have come to understand, His ways are better than our ways and if we desire abundant life, we want…
The Will Of God

† Statements on this website have not been evaluated by the Food and Drug Administration. These products are not intended to diagnose, treat, cure, or prevent any disease, but rather are dietary supplements intended solely for nutritional use.