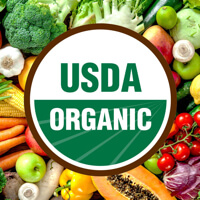 You are what you eat.
We´ve all heard that saying at one time or another, but have you ever stopped and considered what that simple statement means? Whatever you eat affects the health of the entire body, including the digestive tract, which affects virtually all other bodily systems. If you´ve ever experienced digestive problems, you know that as the gut goes, so goes the body's immune system, heart, lungs, blood supply, brain, and nervous system. That´s why it´s important to pay attention to the proteins, fats, and carbohydrates that you eat.
---
Romans 12 Over the years, I have found most of us are trying to determine God's will for our lives. We have come to understand, His ways are better than our ways and if we desire abundant life, we want…
The Will Of God

† Statements on this website have not been evaluated by the Food and Drug Administration. These products are not intended to diagnose, treat, cure, or prevent any disease, but rather are dietary supplements intended solely for nutritional use.