Heart Health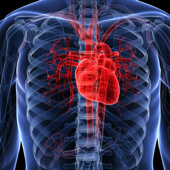 Maintaining heart health and a strong cardiovascular system are vital to a healthy body. Clearly, diet and exercise are the most important factors, and scientists and doctors also agree that a program of preventive health today is preferable to invasive treatment tomorrow. Fortunately, nature has provided us with an array of foods and herbs that, when sufficiently concentrated and intelligently blended, can have important cardio-supportive effects.
---
Romans 12 Over the years, I have found most of us are trying to determine God's will for our lives. We have come to understand, His ways are better than our ways and if we desire abundant life, we want…
The Will Of God

† Statements on this website have not been evaluated by the Food and Drug Administration. These products are not intended to diagnose, treat, cure, or prevent any disease, but rather are dietary supplements intended solely for nutritional use.