Supercritical Hormonal Balance*
Gluten Free
Trusted Menopause Supplements: Black Cohosh reduces hot flashes and night sweats
Estrotone is expertly formulated for women before, during & post-menopause
Convenient NOW one daily capsule packed with multiple plant nutrients, including organic Evening Primrose oil & Black Cohosh to promote optimal hormonal balance and wellness, and Chaste Tree for hormone health
Healthy Aging: Includes herbs with powerful antioxidant activity to help support healthy aging, also supports healthy skin
No Hormones or Estrogen, Non-GMO Project Verified, Gluten Free, 100% Vegetarian, Organic Evening Primrose Oil, No Synthetic Fillers, Made in the USA, No Artificial Flavors or Colors
New Chapter has extensively researched the herbal pharmacopoeia and international medical databases and discovered that the following time-tested herbs, properly extracted and blended in the correct proportions, contain multiple phytoestrogens and phytonutrients that safely promote a woman's hormonal balance and vitality:*
EVENING PRIMROSE A rich source of EFAs valuable in maintaining hormonal health, in their purest, solvent-free supercritical form.*
SCHIZANDRA Treasured Oriental fruit aids liver detoxification and traditionally revered for promoting normal fluids for healthy sexual functioning.*
GINGER Counters a wide range of inflammatory compounds, offers many anti-aging constituents that inactivate disruptive free radicals.*
BLACK COHOSH
Europe's most popular phytoestrogenic balancing tonic, fullest spectrum and highest potency available.*
CHASTE TREE
Scientifically shown to promote hormonal balance, assisting women through all the changes of life.*
ROSEMARY Nature's rich source of anti-aging constituents, including phytonutrients that optimize memory.*
A Supercritical New Chapter in Hormonal Vitality
New Chapter's Estrotone formulation features Black Cohosh, which major clinical trials show to be an important phytoestrogenic balancing tonic.* Our full-spectrum Black Cohosh extract is Potency Assured to a minimum of 8% triterpene glycosides. The formulation also includes supercritical extracts of Rosemary and Ginger, which contain many of nature's most studied and respected anti-aging constituents that inactivate free radicals.* As reflected in the USDA Phytochemical Database, constituents in our Rosemary and Ginger extracts, similar to the hormone estrogen, modulate an enzyme called 5-lipoxygenase (5-LO). Recent scientific research suggests that estrogen may promote bone growth by modulating 5-LO, so our extracts may play an important role in supplementing natural estrogen's bone maintenance capability.*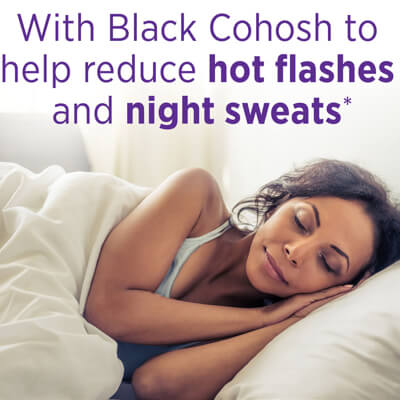 Caution: As with any dietary or herbal supplement, you should advise your health care practitioner of the use of this product. If you are nursing, pregnant, or considering pregnancy, taking birth control pills, or have experienced severe or excessive uterine bleeding, you should consult your health care practitioner prior to using this product. Persons with gallstones should consult a health care practitioner prior to use.


For optimal multi-vitamin and mineral support, we recommend New Chapter Organics Every Woman II Probiotic Nutrients made with organic ingredientsd.


*These statements have not been evaluated by the Food and Drug Administration. This product is not intended to diagnose, treat, cure, or prevent any disease.