Prostate health is a concern for every man, especially those over 40. As a man ages, the prostate naturally tends to increase in size. This can cause the urethra to narrow and decrease urine flow.
Zyflamend Prostate represents a scientific breakthrough in prostate health support. The unique herbal formula takes a combined approach to prostate health: promoting healthy prostate function, supporting normal growth, and regulating the bodys natural inflammation process.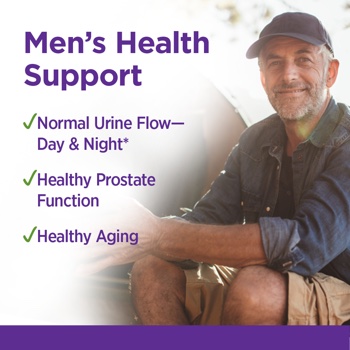 The New Chapter Difference
Our supplements are whole food, easy for the body to recognize and absorb. We use no harsh chemical solvents, delivering a natural extract of full-spectrum herbs and superfoods.
This concentrated formula is targeted to support prostate health & function and to promote a natural, healthy inflammation response.
Prostate-supportive whole herbs, including supercritical Saw Palmetto, help maintain prostate function and support normal urine flow.
Our targeted blend has been shown in vitro to support normal prostate cell growth and inhibit key markers of prostate inflammation.
Includes the patented Zyflamend formulashown to benefit prostate health in vitro plus other whole-body benefits such as cardiovascular health, joint health and immune health.