The Maker´s Diet Clenzology Kit
by Garden of Life
Clenzology is a revolutionary approach for achieving greater health through the practice of advanced hygiene. Proper hygiene is as essential to achieving and maintaining optimal health as diet and exercise. The Clenzology Advanced Hygiene System goes beyond basic hygiene, and is designed to improve your current regimen with the ultimate goal of helping you achieve greater, more vibrant health and well-being.
Garden of Life has discontinued making the Clenzology System, We still have the products below!
Retail Price
$29.95
Discount 15%
$4.49
Your Price
$25.46
Certified Organic Frankincense Essential Oil is pure 100% therapeutic grade used for aromatherapy, joints, skin, meditation and overall health. Use also as Aromatherapy AM for the Makers Diet.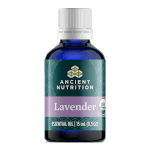 Retail Price
$24.95
Discount 15%
$3.74
Your Price
$21.21
Certfied Organic Lavender Essential Oil is 100% pure used for aromatherapy and healthy skin, relaxation, mood, sleep and serenity.
---
† Statements on this website have not been evaluated by the Food and Drug Administration. These products are not intended to diagnose, treat, cure, or prevent any disease, but rather are dietary supplements intended solely for nutritional use.