Prenatal Vitamins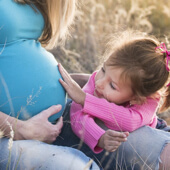 If you are what you eat, and your baby is what you eat, then ask yourself: Do you want your baby to evolve from synthetic, chemical "isolates", or from an organic whole-food complex rich with a bounty of phytonutrients both of your bodies recognize and accept as food? After all, we live in a world overrun with man-made chemicals and toxins – do you really want any of them in your vitamins? Of course not. And you certainly don't want them in your baby's growing body.
---
Romans 12 Over the years, I have found most of us are trying to determine God's will for our lives. We have come to understand, His ways are better than our ways and if we desire abundant life, we want…
The Will Of God

† Statements on this website have not been evaluated by the Food and Drug Administration. These products are not intended to diagnose, treat, cure, or prevent any disease, but rather are dietary supplements intended solely for nutritional use.