NEW FORMULA! Whole-Food Cal/Mag Vitamin D3 and K2 Complex
Easy to Swallow, Easy to Digest Whole-Food Bone Health Formula
Now available in 3-a-day Regular or 6-a-day TINY TABS!
Plant-Sourced, Whole-Food Calcium; Reduces the risk of osteoporosis
3-in-1 Benefit: Bone strength support, joint flexibility & heart health support
Clinical Strength plant calcium with fermented Vitamin D3 for absorption, Vitamin K2 to direct calcium to bones, Magnesium and 70+ whole-food trace minerals
Easy-to-Swallow slim tablets with slow & steady release
Non-GMO Project Verified, 100% Vegetarian, Kosher, Gluten Free, Sustainably Harvested (No Limestone or Chalk, No Animal Byproducts, No Dairy, No Synthetic Binders or Fillers, No Eggs, No Nuts, No Fish or Shellfish)
Calcium must be completely dissolved in order to be absorbed. The plant-based calcium found in Bone Strength Take Care is porous, which dramatically increases the calciums surface area. Stomach acid can then come into greater contact with the calcium, making it easy to dissolve.
In addition to the whole-food source of calcium and magnesium, we have also added other bone- nourishing nutrients to complete the food complex. Vitamin K is an essential co-factor in calcium absorption and retention. Bone Strength Take Care is formulated with the most bioavailable, bioactive, and longest-lasting form of natural Vitamin K2 (MK-7). This key nutrient helps put calcium into your bones where you need it, and helps keep calcium out of your arteries, where you dont.
Probiotic Vitamin D3 completes the bone health complex. Natural Vitamin K2 partners with Vitamin D3 to promote bone health, support, and function in particular, both vitamins promote calcium absorption and utilization.
Evidence suggests that calcium from whole food sources may produce more favorable effects in bone health than isolated calcium supplements.* Similar to most nutrients, the body can utilize calcium much more effectively when it is paired with its natural co-factors such as magnesium, natural Vitamin K2 (MK-7), Vitamin D3, and other trace minerals.
New Chapter is proud to deliver a calcium complex derived from whole food that delivers these key essential nutrients in their safest, most active form within the infinite complexity of whole food.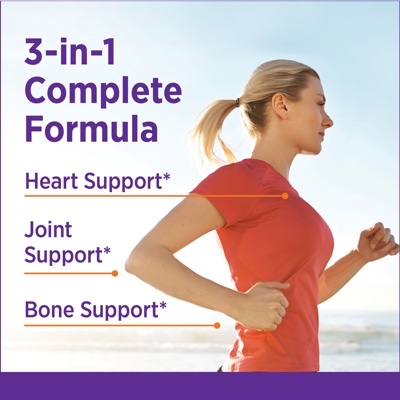 The most common form of calcium supplement today is derived from limestone. You dont eat rocks as part of your balanced diet so why would you choose to supplement your bone health nutritional needs with limestone? Our bodies understand and seek whole food sources of nutrition, not rocks, which is why New Chapter formulated this product with a whole-food plant source of this important nutrient complex. As whole food, its easy on the digestive system.
The calcium complex in Bone Strength Take Care is derived from a specific plant form called Lithothamnion, harvested from pristine shores along the Icelandic coastline. Much like organic vegetables, this sea plant is allowed to mature naturally and then harvested to deliver its optimal nutritional value.

*These statements have not been evaluated by the Food and Drug Administration. This product is not intended to diagnose, treat, cure, or prevent any disease.