Whole life-cycle activated mushrooms for anti-aging and longevity.
Is your mushroom a case of mistaken identity? Mushrooms are notoriously tricky to identify. For every remarkable species with distinct benefits, there may be a look-alike that's fundamentally different at a genetic level. New Chapter always looks to innovate, never imitate. Years ago when we introduced LifeShield Mushrooms, they delivered the fungi's whole life-cycle to bring the whole profile of compounds to you. Today, we're again pioneering in the field with new, uncompromising quality standards for mushrooms. New Chapter's mushrooms are Identity Assured, so you know that what you see is what you get. 
Reishi is one of the most revered tonic mushrooms that promotes vitality, longevity, and wellness.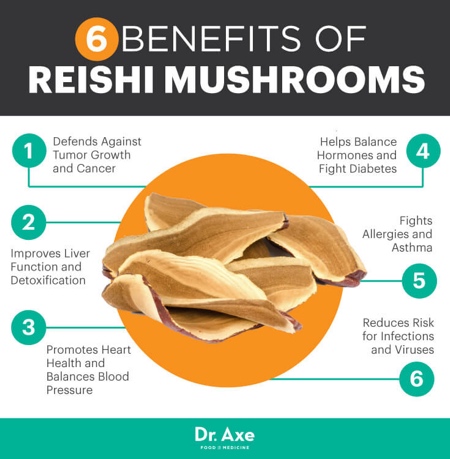 Healthy Aging: Includes organic Reishi Mushroom that helps maintain vitality, longevity and wellness
Science & Tradition: Both revered traditionally and researched extensively for healthy aging and longevity
Full Spectrum Mushrooms: Mushrooms are traditionally known to deliver a full spectrum of beneficial compounds, including beta glucans
Identity Assured: We use state-of-the-science technologies to match, verify and guarantee each and every mushroom strain
100% Grown in the USA, 100% Vegan, Made with Organic Reishi Mushrooms, Non-GMO Project Verified, Gluten Free
Reishi is one of the most revered tonic mushrooms that helps maintain vitality, longevity and wellness.* Reishi identification shows the importance of precision. While Reishi is usually called Ganoderma lucidum, there are different varieties referred to by that name. The authentic Lingzhi strain is a mainstay in the Chinese herbal tradition: consumed by emperors and long respected for its many benefits. Recently, mycologists DNA-matched Lingzhi with a specific Chinese variety of Ganoderma lucidum. New Chapter tested samples of products labeled G. lucidum and found that some do deliver the renowned Chinese variety—including ours. But others are formulated with less studied forms, such as a North American or European type. New Chapter seeks to deliver true Lingzhi, with studied benefits and a long history of use… so that's what you'll find in our LifeShield Reishi. 
New Chapter LifeShield Mushroom formulas deliver tonic mushrooms whole protective shield through the combination of mycelium, fruiting bodies, spores, and their extracellular compounds. Each stage of a mushrooms life cycle adds critical nutrients and protection for the mushroom. The combination of these stages creates the activated LifeShield to promote your health and wellness.
Caution: As with any dietary or herbal supplement, you should advise your health care practitioner of the use of this product. If you are nursing, pregnant, or considering pregnancy, you should consult your health care practitioner prior to using this product.