Women's Vitamins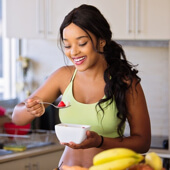 Not all multi-vitamins are created equal. In fact, many multi-vitamins on the shelf today are synthetic chemical isolates! Whole Food multi-vitamins can be taken on an empty stomach because they are they are more than just food supplements, they're supplemental food! Your health, and the health of those you love, are precious and deserve the finest nutritional support.
---
Romans 12 Over the years, I have found most of us are trying to determine God's will for our lives. We have come to understand, His ways are better than our ways and if we desire abundant life, we want…
The Will Of God

† Statements on this website have not been evaluated by the Food and Drug Administration. These products are not intended to diagnose, treat, cure, or prevent any disease, but rather are dietary supplements intended solely for nutritional use.